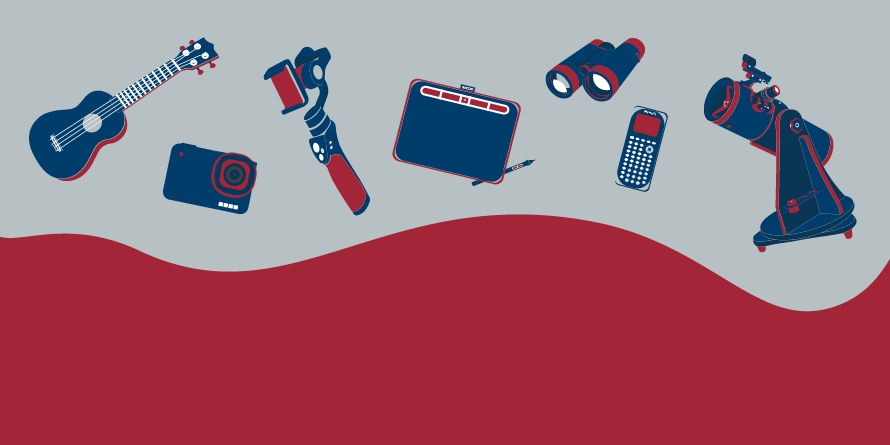 Welcome to HDL Things: a Library of Objects
Discover new skills with hands-on tools from laser measures to air quality meters. Create with graphics tablets, gimbals, action cameras, light box kits and musical instruments. Explore outdoors with binoculars, telescopes, microscopes, solar panels and GPS units. Learn more about each item below.
Click the button found in each document to place an item on hold.