HDL's Library of Things contains all kinds of items to help you connect, discover, and create.
To check out an item from the library of things you'll need to:
Be 18 years of age or older with a HDL card in good standing
Accept the terms and conditions of the HDL Things borrowing agreement signed at the time of checkout
Checkout no more than three Library of Things items at a time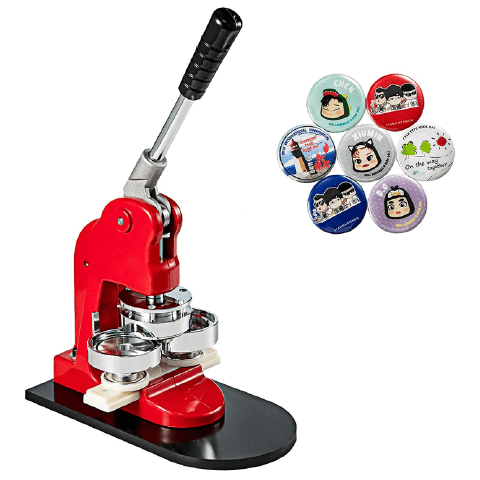 Vevor 2.25" (58mm) Button Maker
Duffle bag
Graphic punch
Operating Instructions
Supplies for 20 buttons w/ zippered pouch
Made out of heavy cast iron, with a sturdy injection molded base and ergonomic handle, this button maker can help you manually finish up to 200 buttons per hour. Perfect for making personalized, unique and fashionable badges. Widely used for pin buttons, rope ties, key chains, bottle openers, etc.
Buy additional button supplies from Vevor, American Button Machines, Amazon, and many major retailers
PLEASE NOTE: Be aware some button supplies only work with specific button makers (e.g., Badge-A-Minit)
Documentation & Resources
This item is available for check out to HDL cardholders age 18 and older. Borrowers must sign the required Library of Things Agreement acknowledging financial responsibility for lost or damaged equipment.