HDL's Library of Things contains all kinds of items to help you connect, discover, and create.
To check out an item from the library of things you'll need to:
Be 18 years of age or older with a HDL card in good standing
Accept the terms and conditions of the HDL Things borrowing agreement signed at the time of checkout
Checkout no more than three Library of Things items at a time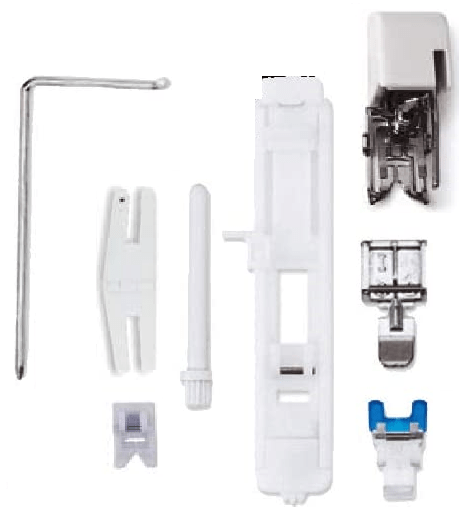 Zipper foot
Buttonhole foot
Button sewing foot
Non-stick foot
Even feed/walking foot
Clearance plate
Edge/Quilting guide
Auxiliary spool pin
Zippered pouch
Sewing Machine Accessories for the Singer 4452 Heavy Duty sewing machine. Includes Heavy Duty optimized accessories: Even Feed / Walking Foot for layers of fabric, Non-Stick Foot for leather and vinyl, and a Clearance Plate for thick seams. Plus a variety of must-have accessories are included with a zipper foot, buttonhole foot, button sewing foot, edge/quilting guide, and auxiliary spool pin.
Documentation & Resources
This item is available for check out to HDL cardholders age 18 and older. Borrowers must sign the required Library of Things Agreement acknowledging financial responsibility for lost or damaged equipment.