HDL's Library of Things contains all kinds of items to help you connect, discover, and create.
To check out an item from the library of things you'll need to:
Be 18 years of age or older with a HDL card in good standing
Accept the terms and conditions of the HDL Things borrowing agreement signed at the time of checkout
Checkout no more than three Library of Things items at a time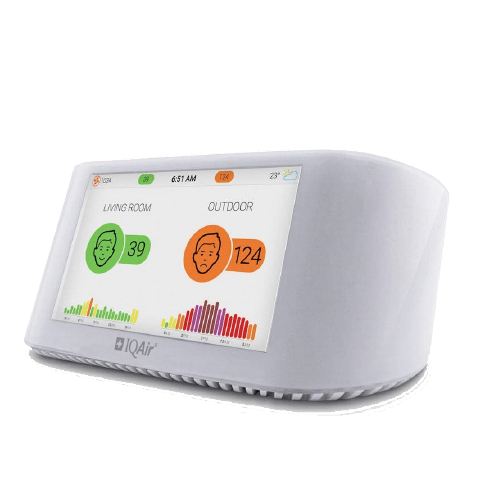 IQAir AirVisual Pro Air Quality Monitor
Micro USB cable
Wall Charger
User Manual
Carrying Case
Displays immediate air quality data both indoors and out, to help create a healthier environment. See invisible threats in the air, understand where they come from and take control with the Pro's tailored recommendations. Compare your air with the closest outdoor monitoring station. Be proactive in avoiding harmful outdoor air pollution. Stay prepared and plan your activities for the healthiest times. The Pro combines cutting-edge laser technology, airflow control, and a crafted calibration algorithm.
Documentation & Resources
This item is available for check out to HDL cardholders age 18 and older. Borrowers must sign the required Library of Things Agreement acknowledging financial responsibility for lost or damaged equipment.