HDL's Library of Things contains all kinds of items to help you connect, discover, and create.
To check out an item from the library of things you'll need to:
Be 18 years of age or older with a HDL card in good standing
Accept the terms and conditions of the HDL Things borrowing agreement signed at the time of checkout
Checkout no more than three Library of Things items at a time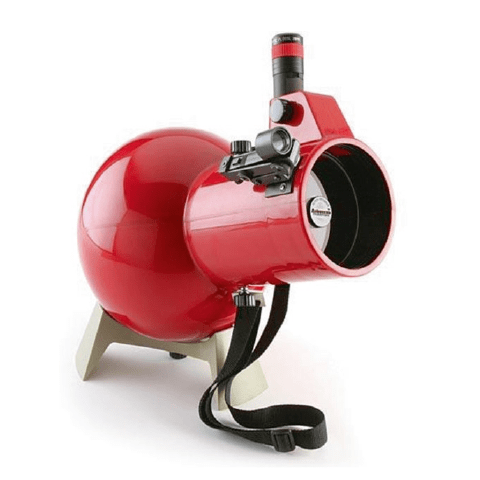 Astroscan Telescope
Lens cap
Rubber mat
Base
Pivot arm
Strap
Quikfinder Autofinder
Autofinder base
RKE 28mm eyepiece
RKE 15mm eyepiece
Black lens/finder bag
Black Padded Carry Bag
This uniquely shaped, vintage Astroscan is a one of a kind of telescope produced by the Edmund Scientific Corporation from 1976 to 2013. This model comes with two eyepieces, offering 16x and 30x magnification and can be used to view various cosmic and earthly phenomena.
Caution: Never look directly at the sun.
Documentation & Resources
This item is available for check out to HDL cardholders age 18 and older. Borrowers must sign the required Library of Things Agreement acknowledging financial responsibility for lost or damaged equipment.