HDL's Library of Things contains all kinds of items to help you connect, discover, and create.
To check out an item from the library of things you'll need to:
Be 18 years of age or older with a HDL card in good standing
Accept the terms and conditions of the HDL Things borrowing agreement signed at the time of checkout
Checkout no more than three Library of Things items at a time
Aura DayLight Therapy Lamp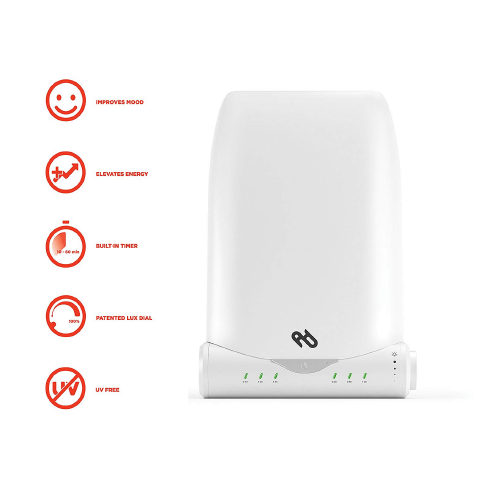 Aura DayLight Therapy Lamp – BL40
User Manual
Carrying Case
This UV free light mimics sunlight.
The BL40 light therapy lamp emits a full 10,000 lux at 8". Research suggests that even exposure to 2,500 lux of bright light, can make a significant difference to those who suffer from seasonal affective disorder. The Aura Daylight Therapy Lamp offers flexibility by allowing the user to easily adjust the lux output based on their preference.
Documentation & Resources
This item is available for check out to HDL cardholders age 18 and older. Borrowers must sign the required Library of Things Agreement acknowledging financial responsibility for lost or damaged equipment.