HDL's Library of Things contains all kinds of items to help you connect, discover, and create.
To check out an item from the library of things you'll need to:
Be 18 years of age or older with a HDL card in good standing
Accept the terms and conditions of the HDL Things borrowing agreement signed at the time of checkout
Checkout no more than three Library of Things items at a time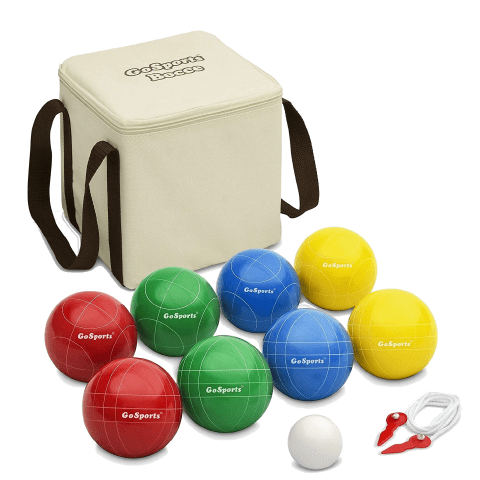 8 resin bocce balls (2 red, 2 green, 2 blue, 2 yellow)
1 white pallina ball
Measuring device
Rules Sheet
Zippered canvas bag with handles
Bocce, or Italian lawn bowling, is one of the most widely played games in the world and is one of the oldest yard games. The game is simple, can be played by people of all ages and skill levels, and you can use just about anything as a bocce court. While two people can play against each other, bocce is a great team game. Simply form two teams with an even number of players -- usually eight (four on each team).
Documentation & Resources
HDL Print & Digital Library Resources
Check out the Outdoor Games Topic Guide to find other fun activities to play in your yard and other outdoor spaces.
Internet Resources
This item is available for check out to HDL cardholders age 18 and older. Borrowers must sign the required Library of Things Agreement acknowledging financial responsibility for lost or damaged equipment.