HDL's Library of Things contains all kinds of items to help you connect, discover, and create.
To check out an item from the library of things you'll need to:
Be 18 years of age or older with a HDL card in good standing
Accept the terms and conditions of the HDL Things borrowing agreement signed at the time of checkout
Checkout no more than three Library of Things items at a time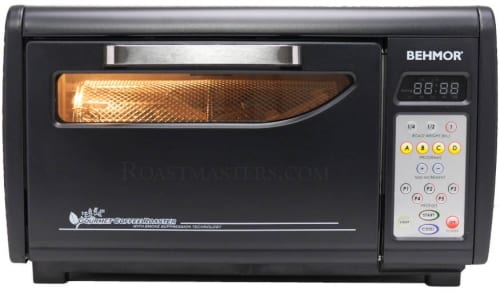 Behmor 2000AB Plus Coffee Roaster
Plastic storage box
Cleaning Brush
Quick Start Guide
User Manual
The Behmor coffee bean roaster is an easy-to-use, multi-speed coffee roaster that allows users to utilize one of five (5) preprogrammed roast settings or manually control roast parameters. It features a cooling cycle for a quick end to roasting duration, a steel mesh roasting drum and a lighted interior for visual monitoring during roasting. Roast samples as small as 3.5 ounces (100 gram) samples to 1-pound small batch production. The Behmor Coffee Bean Roaster employs patented smoke suppression technology for roasting.
Never leave the roaster unattended while roasting.
Documentation & Resources
This item is available for check out to HDL cardholders age 18 and older. Borrowers must sign the required Library of Things Agreement acknowledging financial responsibility for lost or damaged equipment.