HDL's Library of Things contains all kinds of items to help you connect, discover, and create.
To check out an item from the library of things you'll need to:
Be 18 years of age or older with a HDL card in good standing
Accept the terms and conditions of the HDL Things borrowing agreement signed at the time of checkout
Checkout no more than three Library of Things items at a time
Digital Handheld Microscope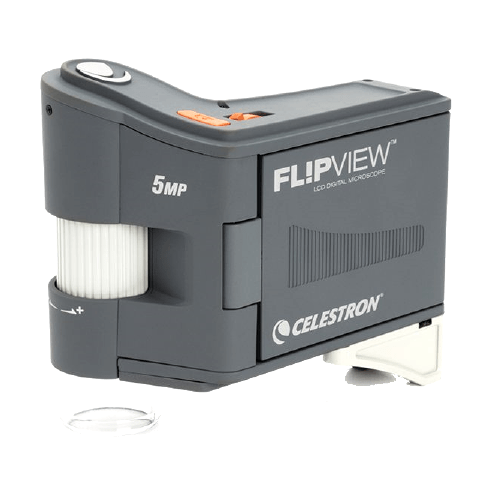 Celestron FlipView Handheld LCD Microscope
Metal stand
Power cord
Mini-USB cable
Video-out cable
Software CD (includes Celestron Portable Capture Pro Software and Multi-Language User Manual)
Quick start guide
Carrying Case
This battery-powered, handheld microscope allows for easy viewing, photographing, and videoing of objects at 10x to 120x magnification. The rotating LCD screen presents a real-time image feed, and the microscope can be connected to a computer or monitor for enhanced viewing, capture, and transfer of images. Includes access to optional software. Perfect for viewing stamps, currency, rocks, plants, insects, etc.
Windows XP, Vista, 7, or 8
OSX 10.6-10.9
Software Installation
Documentation & Resources
This item is available for check out to HDL cardholders age 18 and older. Borrowers must sign the required Library of Things Agreement acknowledging financial responsibility for lost or damaged equipment.