HDL's Library of Things contains all kinds of items to help you connect, discover, and create.
To check out an item from the library of things you'll need to:
Be 18 years of age or older with a HDL card in good standing
Accept the terms and conditions of the HDL Things borrowing agreement signed at the time of checkout
Checkout no more than three Library of Things items at a time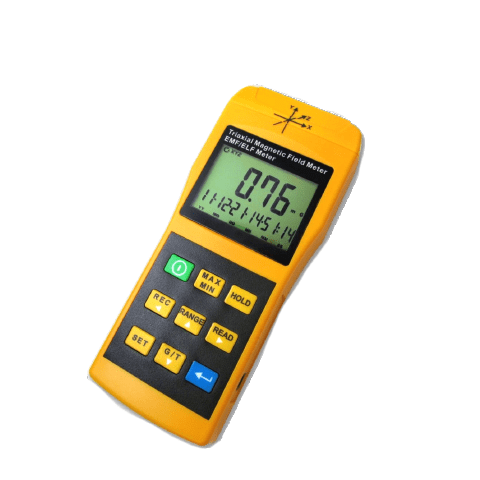 Tenmars Triaxial ELF Magnetic Field Meter TM-192
User Manual
Protective Case
Carrying Case
Designed to provide a quick, reliable way to measure magnetic field radiation levels around power lines, home appliances and industrial devices. Measures electromagnetic field radiation (EMF) at extremely low frequency (ELF) from 30Hz to 2000Hz. Day-to-day, EMF meters are used for diagnosis of problems with electrical wiring, power lines, and electrical shielding effectiveness, but ghost hunters swear by the inclusion of an EMF meter in their toolkits.
Documentation & Resources
This item is available for check out to HDL cardholders age 18 and older. Borrowers must sign the required Library of Things Agreement acknowledging financial responsibility for lost or damaged equipment.