HDL's Library of Things contains all kinds of items to help you connect, discover, and create.
To check out an item from the library of things you'll need to:
Be 18 years of age or older with a HDL card in good standing
Accept the terms and conditions of the HDL Things borrowing agreement signed at the time of checkout
Checkout no more than three Library of Things items at a time
TI-84 Plus CE Graphing Calculator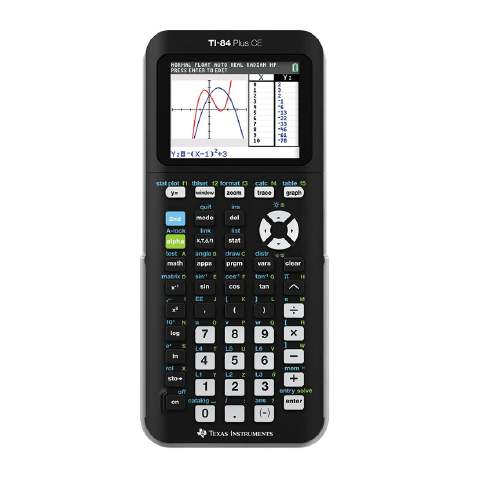 TI-84 Plus CE Graphing Calculator
Slide cover
Mini USB to USB cable
Wall charger
Quick Start Guide
Case
The TI‑84 Plus CE Graphing Calculator from Texas Instruments is a must-have for math from the middle grades all the way through high school. It's a great tool for professionals, teachers, or students. With a numeric display notation, it can show up to 10 digits on the easy-to-read LCD screen. The Boolean operations entry logic ensures that this calculator is suited for a variety of purposes, including select professional tests. It is approved for use on PSAT, SAT, ACT, AP, or IB exams.
Documentation & Resources
This item is available for check out to HDL cardholders age 18 and older. Borrowers must sign the required Library of Things Agreement acknowledging financial responsibility for lost or damaged equipment.