HDL's Library of Things contains all kinds of items to help you connect, discover, and create.
To check out an item from the library of things you'll need to:
Be 18 years of age or older with a HDL card in good standing
Accept the terms and conditions of the HDL Things borrowing agreement signed at the time of checkout
Checkout no more than three Library of Things items at a time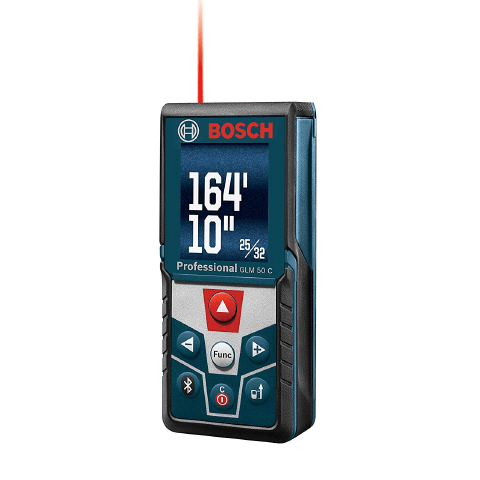 Bosch GLM 50C Laser Measure
Protective Sleeve/Holster
User manual
MeasureOn App quick start guide
Bosch GLM 50C quick start guide
Magnetic Floor Laser Target Plate Card with Stand
Carrying case
This battery-powered, handheld device can be used to measure length, area, volume, indirect height, and more, up to 165 ft. Includes backlit screen and Bluetooth compatibility. Download the MeasureOn app for increased capabilities. The laser measure's easy-to-use keypad ensures quick operation, and the illuminated display provides better readability of measurements.
CAUTION: Do not stare into the laser beam. Use eye protection. Read the manual included for additional information.
Documentation & Resources
This item is available for check out to HDL cardholders age 18 and older. Borrowers must sign the required Library of Things Agreement acknowledging financial responsibility for lost or damaged equipment.