HDL's Library of Things contains all kinds of items to help you connect, discover, and create.
To check out an item from the library of things you'll need to:
Be 18 years of age or older with a HDL card in good standing
Accept the terms and conditions of the HDL Things borrowing agreement signed at the time of checkout
Checkout no more than three Library of Things items at a time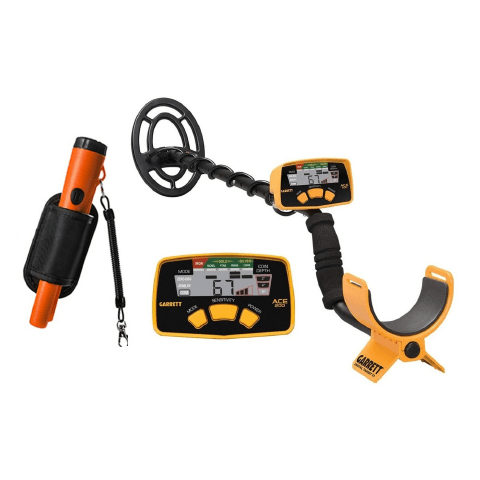 Garrett ACE 200 Metal Detector
Instruction Manual (Metal Detector)
PudiBe Metal Detector Pinpointer
Belt Holster (pointer)
Flexible Coiled Lanyard (pointer)
Instruction Manual (pointer)
Carrying Case with Shoulder Strap
The Garrett ACE 200 Metal Detector is perfect for beginners who are looking to get their hands dirty metal detecting for the first time. It includes a Digital Target ID feature that provides a corresponding readout to the specific type of metal buried underground. Operating at 6.5kHz, the ACE 200 can also help determine a target's depth and provide users with clear, easy-to-understand target signals. Perfect for entry level detecting and relic hunting as well as dry beach and freshwater wading. It's even great for those who want to try their hand at finding coins and jewelry!
Documentation & Resources
This item is available for check out to HDL cardholders age 18 and older. Borrowers must sign the required Library of Things Agreement acknowledging financial responsibility for lost or damaged equipment.