HDL's Library of Things contains all kinds of items to help you connect, discover, and create.
To check out an item from the library of things you'll need to:
Be 18 years of age or older with a HDL card in good standing
Accept the terms and conditions of the HDL Things borrowing agreement signed at the time of checkout
Checkout no more than three Library of Things items at a time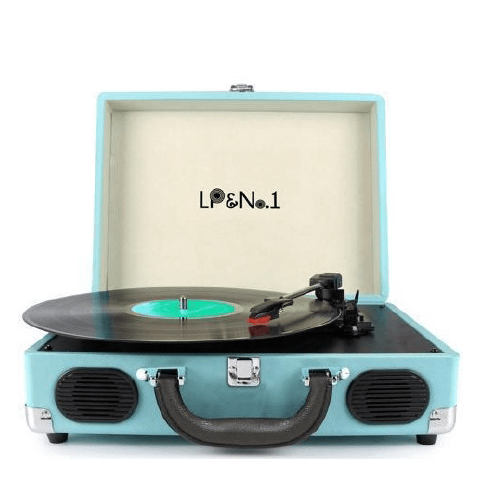 LP&No.1 Suitcase Bluetooth Turntable with Stereo Speakers, 3 speeds
45 RPM adapter
AC power adapter
Drawstring pouch for AC power adapter
User Manual
The LP&No.1 Suitcase Bluetooth Turntable is belt-driven and can play 33 1/3, 45 or 78 RPM vinyl records in 7-, 10- and 12-inch sizes and includes an auto-stop setting. The built-in Bluetooth receiver wirelessly connects a smartphone to the turntable to play any digital music through its speakers. The turntable also includes a headphone jack, 3.5mm aux-in jack and an RCA audio output jack can be connected to a larger external amplifier.
Documentation & Resources
This item is available for check out to HDL cardholders age 18 and older. Borrowers must sign the required Library of Things Agreement acknowledging financial responsibility for lost or damaged equipment.