HDL's Library of Things contains all kinds of items to help you connect, discover, and create.
To check out an item from the library of things you'll need to:
Be 18 years of age or older with a HDL card in good standing
Accept the terms and conditions of the HDL Things borrowing agreement signed at the time of checkout
Checkout no more than three Library of Things items at a time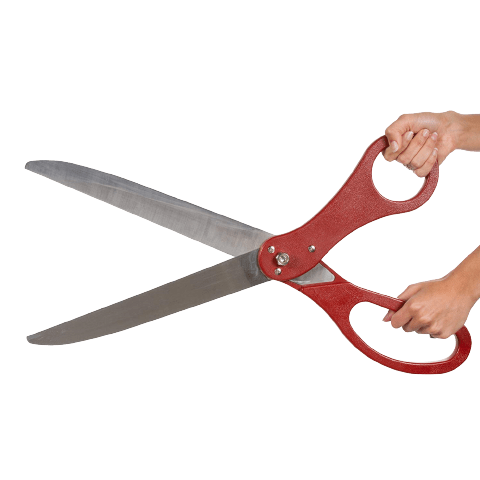 25-inch ceremonial scissors with red handles
Red carpet (20" x 59")
Duffle
Perfect for grand openings and other events, this kit includes a pair of giant red-handled scissors, and a 4 ½ foot red carpet. You provide the ribbon.
These scissors are very sharp and should not be handled by children.
Documentation & Resources
This item is available for check out to HDL cardholders age 18 and older. Borrowers must sign the required Library of Things Agreement acknowledging financial responsibility for lost or damaged equipment.