HDL's Library of Things contains all kinds of items to help you connect, discover, and create.
To check out an item from the library of things you'll need to:
Be 18 years of age or older with a HDL card in good standing
Accept the terms and conditions of the HDL Things borrowing agreement signed at the time of checkout
Checkout no more than three Library of Things items at a time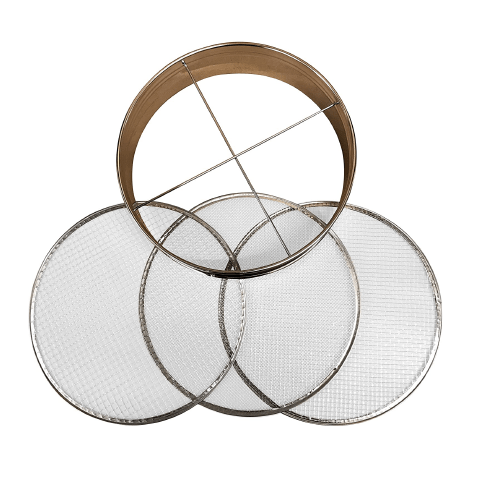 12" soil sieve frame
Set of 3 mesh screens - .1", .2", .25" (4, 5 and 10 meshes per inch)
XL cotton storage bag
Fiberglass mesh screen
Set of 3 binder clips
A multipurpose soil and debris sieve set with a 12" stainless steel frame and three interchangeable sieve meshes (.1" .2" and .25") and a fiberglass mesh screen for smaller items. Used to create your own Bonsai or potting soils, filter fine dust that clogs up soil mixes and prevents proper drainage, sift large debris from fine dirt or powders, and easily remove larger impurities. It is an excellent option when repotting plants, and a wide variety of applications in the home, garden, aquariums, and archaeology field sites.
This item is available for check out to HDL cardholders age 18 and older. Borrowers must sign the required Library of Things Agreement acknowledging financial responsibility for lost or damaged equipment.