HDL's Library of Things contains all kinds of items to help you connect, discover, and create.
To check out an item from the library of things you'll need to:
Be 18 years of age or older with a HDL card in good standing
Accept the terms and conditions of the HDL Things borrowing agreement signed at the time of checkout
Checkout no more than three Library of Things items at a time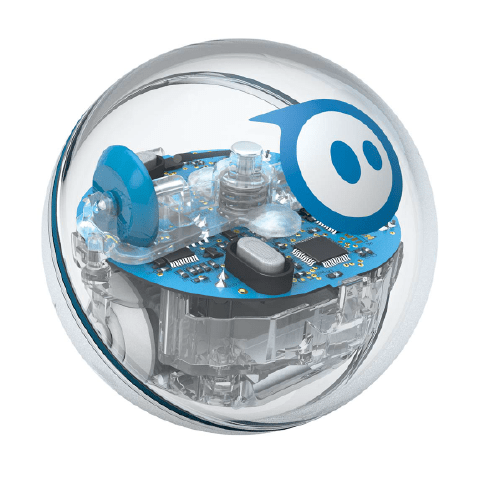 Sphero SPRK+
Charging Base
Micro USB Cord
Protractor
Quick Start Card
Carrying Case
The Sphero SPRK+ is an educational robot that can be used to practice beginner and intermediate coding or just play. Program routes and watch the robot roll or just drive it using one of two free Sphero apps. To use the Sphero SPRK+, you will need to download either Sphero Play or Sphero Edu, available from the Apple App Store, Mac App Store, Google Play, Chrome Web Store, App Store, and Microsoft Store.
Standard USB port (for charging)
Bluetooth connection
Android 6 or later
OSX 9 or later
Fire HDX 8.9, Fire HD 6, 7, 8, 10
Documentation & Resources
HDL Print & Digital Library Resources
Check out the Learning to Code Topic Guide to start your search for HDL's coding and robotics resources.
Internet Resources
This item is available for check out to HDL cardholders age 18 and older. Borrowers must sign the required Library of Things Agreement acknowledging financial responsibility for lost or damaged equipment.