HDL's Library of Things contains all kinds of items to help you connect, discover, and create.
To check out an item from the library of things you'll need to:
Be 18 years of age or older with a HDL card in good standing
Accept the terms and conditions of the HDL Things borrowing agreement signed at the time of checkout
Checkout no more than three Library of Things items at a time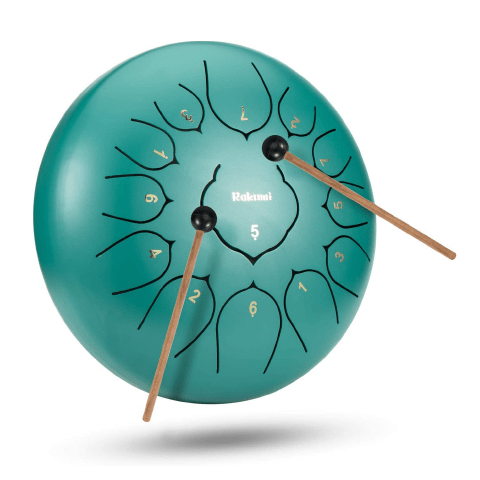 Rakumi Lotus Steel Tongue Drum (12-inch, 13-note)
Two (2) percussion mallets
Four (4) percussion finger sleeves w/ zip envelope
Music Book
Carrying Bag with shoulder strap
Steel tongue drums are made with craftsmanship of philosophy, religion, culture, art, and are a special blend of contemporary science and technology, vibration theory and novelty designs. Perfect for personal meditation, yoga and zen sound healing. Tongue drums are an excellent instrument for anyone looking to get creative, jam, or enjoy beautiful melodies and relax. This steel tongue drum is 12" with 13 notes in C major and can be played by hand or with soft rubber mallets.
Documentation & Resources
This item is available for check out to HDL cardholders age 18 and older. Borrowers must sign the required Library of Things Agreement acknowledging financial responsibility for lost or damaged equipment.