HDL's Library of Things contains all kinds of items to help you connect, discover, and create.
To check out an item from the library of things you'll need to:
Be 18 years of age or older with a HDL card in good standing
Accept the terms and conditions of the HDL Things borrowing agreement signed at the time of checkout
Checkout no more than three Library of Things items at a time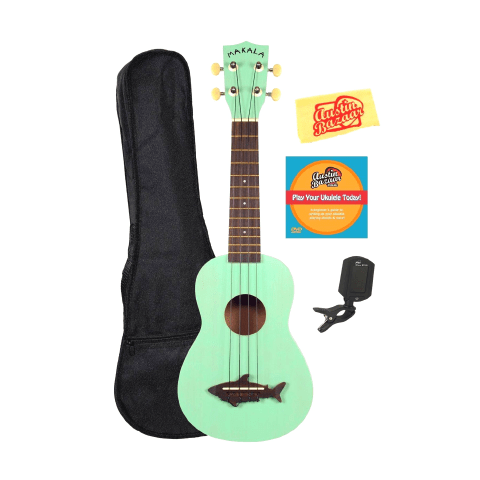 Makala Shark Soprano Ukulele
Shoulder Strap
Ukulele case
Play Your Ukulele Today DVD
Mini Tuner
Tuner Manual
The soprano ukulele is the most common size and makes the traditional ukulele sound. It's the smallest and lightest, with the shortest scale and the tightest fret spacing. Ideal for players of any skill or experience level. It has a brighter, softer tone than larger sizes. The pineapple shape is a variation of the one designed in the 1920's by Samuel Kamaka. The standard tuning of G/C/E/A applies.
Documentation & Resources
This item is available for check out to HDL cardholders age 18 and older. Borrowers must sign the required Library of Things Agreement acknowledging financial responsibility for lost or damaged equipment.