HDL's Library of Things contains all kinds of items to help you connect, discover, and create.
To check out an item from the library of things you'll need to:
Be 18 years of age or older with a HDL card in good standing
Accept the terms and conditions of the HDL Things borrowing agreement signed at the time of checkout
Checkout no more than three Library of Things items at a time
Wacom Intuos Graphics Tablet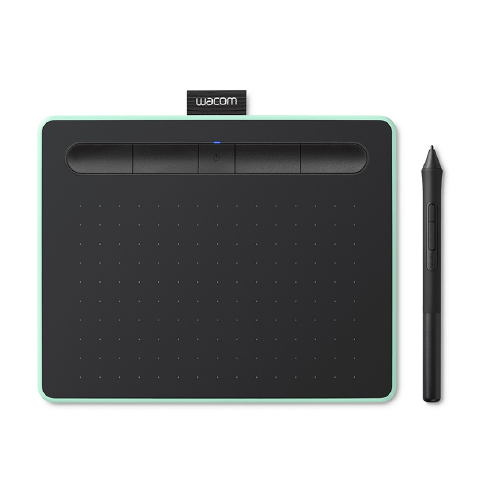 Wacom Intuos Tablet (Small)
Wacom Classic Pen
Micro-USB Cable
The Wacom Intuos is a graphic design tablet that allows you to write and draw digitally like you would on a piece of paper. The battery free pen provides a natural drawing experience that can keep going as long as you do. The ergonomic design and light weight make it sit comfortably in your hand for both precision and control.
The tablet connects to a PC or Mac via a USB cable or Bluetooth connection.
Standard USB port or Bluetooth connection
Windows 7 or later (excluding Windows 10 S)
OSX 10.11 or later
Driver Installation
In order to ensure proper functionality, you will likely need to install the Wacom driver, available at https://www.wacom.com/start/intuos
Documentation & Resources
HDL Print & Digital Library Resources
Browse HDL's non-fiction to learn more about digital painting, call numbers 006.6; 776 and 741.5, or check out the Digital Painting Topic Guide to start your search.
This item is available for check out to HDL cardholders age 18 and older. Borrowers must sign the required Library of Things Agreement acknowledging financial responsibility for lost or damaged equipment.