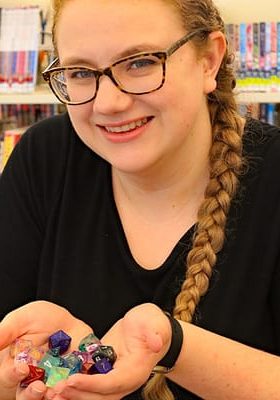 I've been a sucker for fantasy ever since I first cracked open one of Brain Jacques' Redwall books. While I still love the creative worldbuilding, intriguing magic systems, and unique points of view offered by the genre's best examples, I'll read pretty much anything that seems interesting, fantastic or otherwise. (Some of my more niche favorite genres are LGBTQ comics, grimdark heist novels, and quirky nonfiction about math.) My current projects are reading all of Terry Pratchett's Discworld books and everything ever written by Guy Gavriel Kay. 
When I'm not reading or figuring out what to read next, you'll probably find me playing D&D or video games, catching up on the latest seasonal anime, and/or drinking objectively too much bubble tea. 
Annaka's Blog
Join us in June 17 at 2:00pm for a free virtual event with Adrian Tchaikovsky, the award-winning author of over 30 books.