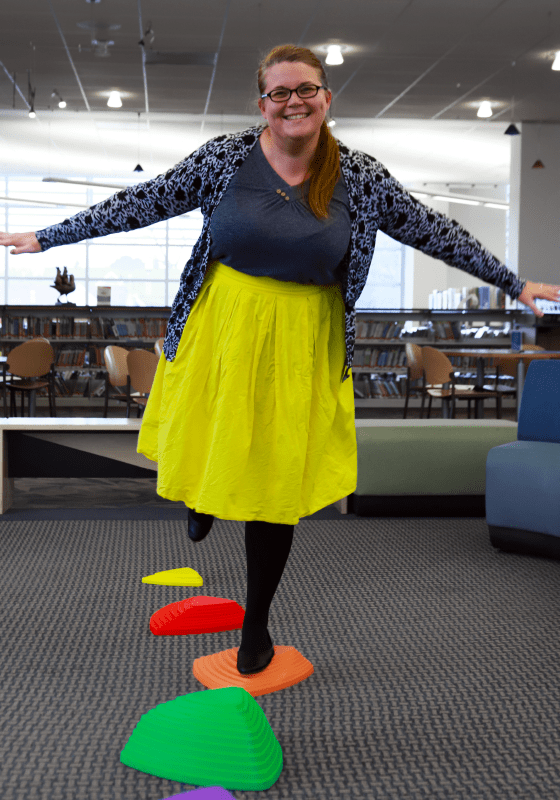 Like so many librarians, I was drawn to the profession by a love of reading. As an early literacy specialist and a storytime presenter, I hold a special place in my heart for a great picture book--I'm sure I read hundreds of them every year. I love recommending new books for our littlest patrons because there's so much wonderful stuff out there for them, and so much they haven't read yet. They can also sometimes be tough nuts to crack, which makes the problem-solving part of my brain happy!
I am also, however, an avid reader of long chapter books, too. Most years I read about equal parts children's teen, and adult books, and I read across pretty much all genres, gravitating heavily towards contemporary fiction, romance, memoir, and mystery. The nerd in me loves to keep track of my reading through a long spreadsheet every year! I'm usually willing to try anything once, and I'm a sucker for both comfort reads and more unique pieces. When I'm not reading, you'll usually find me re-watching The Great British Bakeoff, binging a new British crime drama, baking something yummy, or playing with my three-year-old son.
Abbey's Blog
If you're always looking for fun, new picture books, check out some of my personal favorites from this year.