HDL's Library of Things contains all kinds of items to help you connect, discover, and create.
To check out an item from the library of things you'll need to:
Be 18 years of age or older with a HDL card in good standing
Accept the terms and conditions of the HDL Things borrowing agreement signed at the time of checkout
Checkout no more than three Library of Things items at a time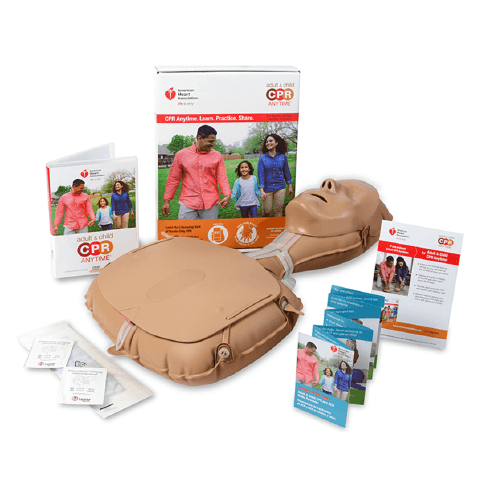 Due to COVID this item has been removed from circulation.
1 bilingual (English/Spanish) Adult & Child CPR Anytime DVD
1 Mini Anne® CPR personal manikin
1 bilingual Skills Reminder Card
CPR Anytime box
Canvas Tote
Adult & Child CPR Anytime is intended for anyone who wants to learn CPR but does not need a CPR course completion card to meet a job requirement. This kit is ideal for community groups, parents, grandparents, caregivers, schools and students, and others interested in learning how to save a life. It offers everything you need to learn the lifesaving skills of CPR, AED awareness, and choking relief in about 20 minutes from the comfort of your own home. This self-directed personal learning program allows you to practice on a manikin while observing a DVD demonstration.  Covers adult hands-only CPR, child CPR with breaths, choking relief and general AED awareness.
Note: CPR Anytime does not lead to certification.
Documentation & Resources
HDL Print & Digital Library Resources
Check out the CPR & First Aid Topic Guide to start your search for HDL's CPR & First Aid resources.
Internet Resources
This item is available for check out to HDL cardholders age 18 and older. Borrowers must sign the required Library of Things Agreement acknowledging financial responsibility for lost or damaged equipment.