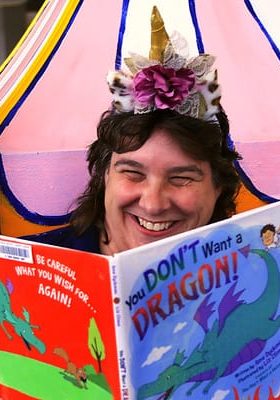 Children's librarians just wanna have fun! That's why I read all of the fun kids' books, including every single Dog Man, that I can get my hands on! I also really love to read fantasy books about magic, animals, or a combination of the two (this includes EVERY unicorn book series we have at the library!). Some of my other favorite books are interactive picture books (ones that ask you to do something so that something else happens in the book) and books that are illustrated with beautiful photography, like the ones by April Pulley Sayre. 
When I'm not reading, I am an amateur bird watcher (birds are FASINATING!). I love to garden, and I LOVE photography. I hope that someday I can make a picture book with MY photography! 
I can't wait to help you find books in the Youth Services area of the Main Library!
Blog Post
So many delicious sandwiches; so little time! Here are some great books that may make you hungry & will help you make the perfect sandwich!